CCTV Drain Surveys in Hampshire
CCTV drain surveys offer the perfect solution for investigating mysterious blockages, inspecting pipework on potential new properties and for checking the drainage when building an extension.
Honest, trustworthy and professional, Hampshire family-run drainage company
CCTV drain surveys and inspections, covering Portsmouth to Southampton
If you're thinking of moving to a new house, building an extension or have had persistent problems with your pipes and flooding in the past, it's a good idea to get a professional CCTV drain survey carried out.
At KJC Drainage in Hampshire, our experts will be able to diagnose the problem with your pipes in no time at all. Using CCTV remote control cameras, we can scour your drains without having to dig up your pipework. This innovative equipment can seamlessly identify structural issues such as collapsed drains, tree roots, pipe scale, blockages and cracked or broken drains.
CCTV can even help you unravel the reasons why your toilet won't flush, your sink is overflowing, and your shower is starting to gurgle.
To find out more about our CCTV drain surveys or for a free quote, please contact KJC Drainage on 01329 310630 / 07496 771999 or fill out our simple contact form.
Why you should have a CCTV drain survey in Hampshire
For residential homes, we offer a comprehensive CCTV drain survey that shows the condition of the drainage system of the house you want to buy. It can identify any drainage faults, leaky pipes,
drain blockages
or issues that could become costly or inconvenient in the future. For commercial buildings, a thorough inspection of drains, sewers and pipes can determine the health of the overall drainage system of the property you intend to purchase.
A pre-build CCTV drain survey can show you the exact location and condition of the drains that lie close to or under where you plan to build.
When pests such as rats and mice start to invade your pipes, it's important that you seek a solution that will rid you of these destructive rodents for good. Our CCTV drain surveys can identify cracks, defects and entry points preventing further damage to your property and settling your peace of mind.
If you have a problem with surface water and are sick of looking out to a lake, then our CCTV drain surveys can identify the underlying reasons for flooding in your garden.
Over time, leaky or broken drains situated under your property can cause structural damage such as subsidence. With a CCTV drain survey, we will identify any defects so that the issue can be rectified before it becomes too problematic.
Reoccurring drain blockages
If your pipes keep on clunking, drains remain blocked and an odious aroma starts to fill your home, don't ignore the signs. Call for a CCTV drain survey and let us solve the problem for good.
How does a CCTV drain survey work?
At KJC Drainage, we carry out CCTV drainage inspections on drains, sewers and pipes for a wide variety of commercial and residential clients across Hampshire, from Portsmouth to Southampton. These surveys allow us to ascertain the structural integrity of their drainage assets.
By using hi-tech camera equipment loaded onto a winch, our experienced drainage specialists can lower these into your drains in order to inspect the internal parts of your pipes in more detail. These CCTV cameras are lit by LED's which allow them to project clear, colour pictures, even in the dark. A detailed drain survey can be done in a matter of minutes and allows us to effectively diagnose any existing problems and any future concerns.
Once the survey is complete, and having discussed any diagnostic recommendations for repairs, high-pressure water jetting or excavation; we can provide you with a digital DVD colour recording and a technical report. This report can be sent to insurance companies as evidence of the problem, following any outstanding disputes.
Why choose KJC Drainage in Hampshire?
At KJC Draining we pride ourselves on our reputation for being an honest, trustworthy and professional, family-run business with a loyal customer following – a testament to the high quality of service we provide.
Utilising our 21 years of experience we have the necessary skills and equipment to carry out CCTV drain surveys with minimal disruption, and our friendly staff are always on hand to offer advice. 
So, whether you in a commercial or residential property based in Hampshire, a CCTV drain survey can prove essential in ensuring that your drains are working efficiently with no potential problems for the future.
Give us a call today on 01329 310630 / 07496 771999 or complete our online contact form for a free, no obligation quote, and we'll get back to you with our best available price.
Call or complete our contact form for a fast response!
Contact us with questions, describe your project and say goodbye to your drainage problems. Reach us by completing our contact form anytime and we'll get back to you as soon as possible.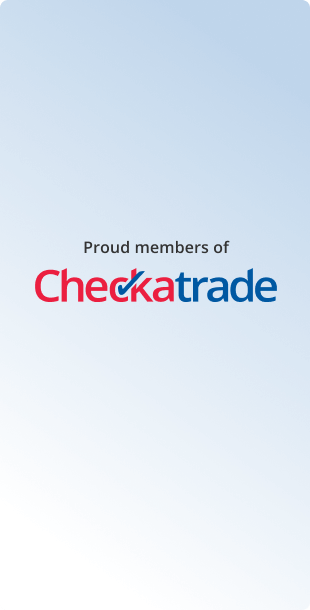 Our drainage services are available across Hampshire and West Sussex